Search By Category:
To err is human.  To forgive divine.
And to drag a motherfucker that double-crosses our island – well that's Bermudian.
Let us reflect on the Tale of Jillionaire the DJ. Upon landing in Bermuda he had a bad taxi experience and, instead of saying, 'I'm here for a well-paid gig, let me suck it up', took to social media to say our island stinks.
Well, you've left us no choice. What we are going to do is respond with completely over-the-top and potentially uncalled-for threats on your life. 
And of course, The Saga of Becky and the Stolen Seaglass.  As it says in The Book of Proud Islanders, Chapter 3 vs 2, "Draggeth the thief who cometh in the light of day…  draggeth them to the depths such that they are unableth to continue profiting off of our vintage trash."  Poor Becca had to change her whole IT system so that it blocked out Bermudian IP addresses because of the fire and brimstone that rained down upon her. 
It is quite a shame that these fables have not yet reached all visitors. Perhaps a little brochure should be handed out along with the arrival forms. Or a PSA could play in customs hall.   
Alas, without an awareness campaign, it was bound to happen again. 
A visitor who came to the island for Bermuda Heroes Weekend is now advertising her business to bring people here for BHW 2019. In her marketing group, she posted up extensively and without thought that she was going to arrange to bring her own private chef because Bermuda's food is 'TRASH'. (Her caps, not mine.)
'I did not enjoy the food I had' would have been sufficient. After all, events like BHW are mass-producing food for thousands of people – it's not necessarily going to be the most amazing, and most travelers would understand that. Additionally, not every meal you have when traveling is an outright win, especially when you don't know exactly where to go.
"Throw y'alls stoves away!" she proclaimed, and agreed with a poster that said, "Bermudians straight up Karen in the kitchen with it. Too many colonizers and not enough seasoning. Poor things."  Sis went on and on about ketchup on eggs, cheese on pancakes, Miracle Whip on a shrimp pocket, and tasteless peas and rice as if these dishes represent the full totality of Bermudian food culture. She put up a picture of macaroni and cheese saying that she's gonna 'quit' if she has to eat another 'sweet bright orange concotion'. She posted a screenshot of a conversation with a local guy where she is LOLing, '…as if Bermuda has it's own culture…'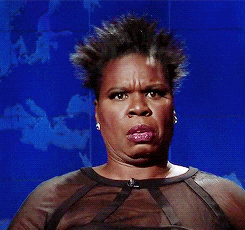 Bermudians stampeded to her Facebook group saying, 'Nahhhhh this ain't cool', but instead she just railed on about being entitled to her opinion, about how she loves Bermuda and we are overreacting. Then she deleted our comments and blocked a slew of folks before posted up a huge statement in the group about not tolerating disrespect and blah blah bladdy blah.
I'll admit I get confused about some things.
How to pronounce the 'y' in mayonnaise.

The American tax system other than what I learned from Andy Dufresne in Shawshank Redemption
But ain't nobody going to tell me I am confused about the utter wellness of Bermudian macaroni and cheese.  Or about the incredible wonderment of our culture.
I am also 100% crystal clear that seeking to curate and market group trips to a place while simultaneously trashing its identity and giving incorrect information is a shitty business strategy.
As one person said, "There's a huge difference between your personal opinion as a private individual versus a tour operator who is allegedly selling your knowledge and insight into the Bermuda market."
When I posted up initially, trying to help her see the error of her ways, I mentioned that there was still time to turn this around… and so, yesterday evening for a split second I tried to do what Michelle LaVaughn Obama suggested and 'go high', telling her 'I would love to try and resolve this', and messaging her offering to curate a food tour for her group.
I always think that I can 'kindness + logic' someone into seeing their fuckery. 
But nah.
In the light of today, I changed my mind.  I remembered that multiple people posted up clear thoughts about why what she said was trash (and not our macaroni) but she dug her heels in, and even in our side messages, did not admit any culpability.
So yeah, she don't get to have scarpetta from Tempest, and a bomb ass ceviche from Wahoo's. 
She don't deserve to head out to St. David's for conch stew or other amazing meal Marcy is cooking up over at the cricket club.
She hasn't near earned the privilege to sit at our collective granny's kitchen counter and watch her knead cassava.
Or taste Doreen's sorbet she made from foraged prickly pears.
Or pull over at Kindley Field road for fresh corn, pickled beets and cherry juice.
Or Windy Bank for Tucker's Goat Cheese.
Or at Burchall Cove for a bag of filets which we then grill over a bonfire.
She shan't be wheeling out with us over a local green bean.
Travel is a privilege, and being able to connect with authentic local experiences is the greatest honor of all.  So imma just let her bring her chef.  That just leaves more fishcakes, hot cross buns and Bermuda Smokehouse bacon for me.
Please reload